Four of the OGA60 Round Britain Cruise fleet are making good progress 'over the top' whilst the rest of the fleet is deciding how to deal with the challenge presented by the failure of Gairlochy Swing Bridge on the Caledonian Canal. The gear system has failed which means it cannot be opened, allowing only 3.2m air draft and no certainty as to when it may re-open . . .
'Onward of Ito' has sailed to Orkney and enjoying the evening in Stromness tonight, wondering where everyone else is. The fleet has become quite scattered, numbering only four currently going 'over the top'. We hear that 'Cygnet of London' has already rounded Cape Wrath, passed south of the Orkneys and is moored up in Wick where they have found the RNLI Festival is in full swing. 'Susan J' and 'Minstrel' are continuing their passage up the west coast after taking shelter from the stormy weather. They have reached Kinlochbervie after stopping in Gairloch and Lochinver.
Also waiting for news of the bridge, but leaving their options open are 'Barbarossa', spending time visiting Fort William and 'Lahloo', continuing to explore Tobermory and the west coasts of Mull taking shelter in the Sound of Ulva. There's positive news from 'Letty', whose propellor disappeared into the depths of the Sound of Kerrera before the race started last Saturday. A new one has arrived and she's hoping to make passage for the Canal next week, if the bridge re-opens.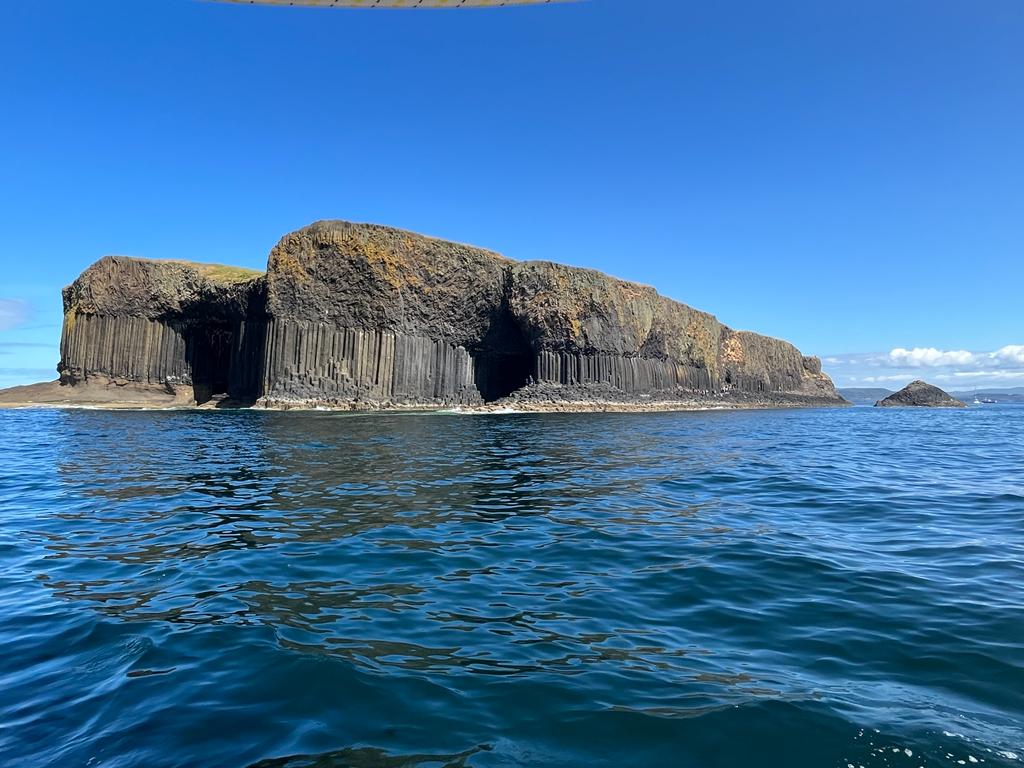 Meanwhile, back at the Canal, the three smallest boats in the fleet decided to step their masts and go under the bridge. Arriving the following day, 'Recipe' has also been able to step his mast and is now safely through Gairlochy, heading for Laggan Locks.
"We continued our journey with 'Titch' and 'Charlotte Elizabeth' as we were able to drop our masts to pass under Gairlochy Swing Bridge. Working together, Tony, Martin, Paul and Jo had all three masts down in half an hour and it didn't take much longer to put them back up again. We sailed on Loch Lochy for a while until the wind died and moored up at Laggan Locks for the night."

Sally Kiddle, 'Step Back in Time'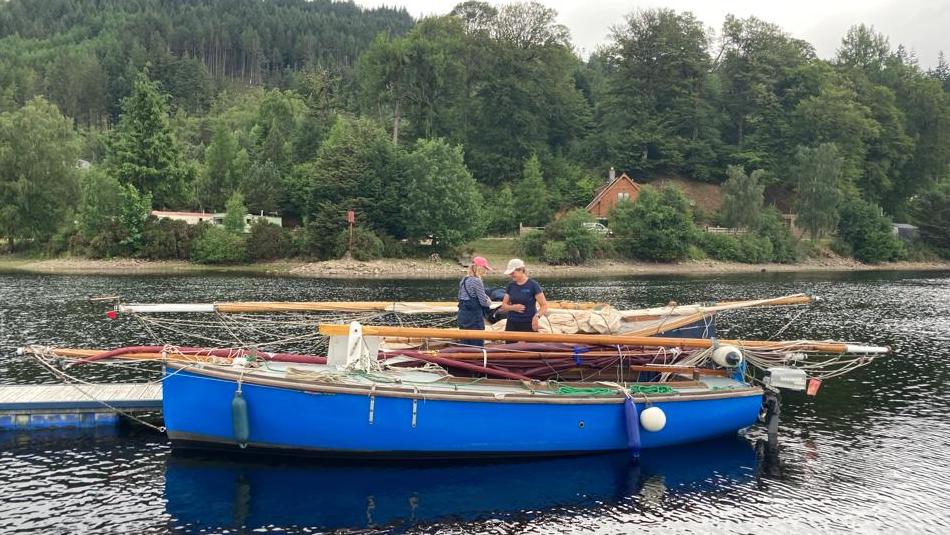 Patiently waiting at Banavie on the Caledonian Canal are members of the OGA60 fleet who cannot step their masts: 'Bonita', 'Hilda, 'Indian Runner' and 'Moon River'. They're hopeful the Gairlochy Swing Bridge will re-open by Monday lunchtime following further repairs, based on conversations with the engineers and staff at Scottish Canals. Arriving on Wednesday 21 June, ready for the planned transit of the Caledonian Canal, the skipper of 'Bonita' recounts his passage to Fort William and the frustrating wait for news of the bridge repairs at Gairlochy.
"There is a narrow gap at the Corran Narrows where the tide runs at about 6 knots so its important to get the timing right. We went through about an hour before slack water when the water was swirling around impressively. Our speed under sail dropped to about 2 knots, but we were soon through. We passed Fort William under the shadow of Ben Nevis and tied up at Corpach Marina at the beginning of the Caledonian Canal. On Friday, the canal staff seemed a bit more optimistic about the bridge repairs and we felt sufficiently encouraged to enter the Canal. With luck a few days out of salt water might discourage the weed beginning to grow on the waterline. A short distance into the Canal is Neptune's Staircase, a series of eight locks, originally built in the early 19th century by the famous engineer, Thomas Telford. We negotiated this formidable set of locks in company with 'Recipe' and two other yachts and now the old lady is floating in fresh water 65 feet above sea level. We are envious of the little boats that were able to get under the bridge by lowering their masts and have enjoyed fair winds today on Loch Ness. Crew members Ant, Sian and Alastair helped them through the locks, returning to take 'Bonita' through as well."

Mike Beckett, 'Bonita'