After an excellent weekend of racing, socialising and a parade of sail in Oban, staying at Kerrera Marina, the OGA60 Round Britain Cruise fleet has departed. Skippers and crews are making passage either 'over the top' or through the Caledonian Canal, but there may need to be some changes of plan . . .
Jo and Paul towed 'Titch', a Memory 19 up to Scotland from Suffolk to join the OGA60 Round Britain party in Oban. They put her in the water at Largs and sailed to Oban. However, like several others in the fleet, their planned passage through the Caledonian Canal has been thwarted by the closure of the 200 year old bridge at Gairlochy due to failure of a gearbox. They will now join 'Step Back in Time' and 'Charlotte Elizabeth' to transit together as three boats who can step their masts and therefore pass under the bridge. 'Hilda', 'Moon River' and 'Indian Runner' set out on passage along the Caledonian Canal on Tuesday, 20 June, before the severity of damage to the bridge was known. They are now waiting above Neptune Locks for news about the bridge repairs.
'Onward of Ito' set off early on Monday from Kerrera and is making excellent progress 'round the top' having reached Lochinvar on Wednesday, 21 June. 'Cygnet of London' finally arrived at Kerrera Marina just as the Parade of Sail ended on Sunday. She was delayed in Adrihaig when the Crinan Canal was closed due to water shortages. Leaving Kerrera on Monday lunchtime she sailed to Tobermory, Mull and on Tuesday had an excellent day sail up to Mallaig. After taking a berth overnight, skipper and crew had an early start at 0530 to make passage for Ullapool, anchoring at Isle Ristol in the Summer Isles. Tonight she is at Loch Eriboll having rounded Cape Wrath. Skipper Simon notes that the 'round the top' route "Is worth the trip so far but pick your weather. Seen orcas and dolphins en route."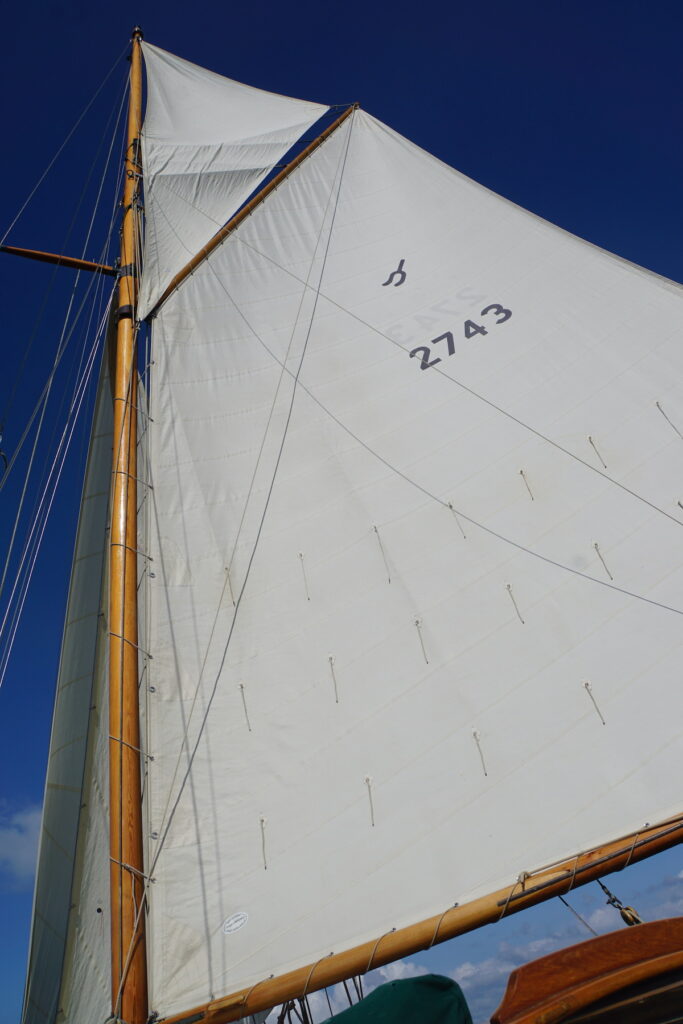 Sadly, 'Letty' lost her prop whilst in Kerrera. No-one knows how this happened but skipper Steve is hopeful that a replacement will arrive later this week and, once installed, he can set sail again. He was sorry to miss the race on Saturday after hoisting all his sails with several extra crew on board to help. 'Bonita' is waiting in Fort William and will review passage plans once there is more news about Gairlochy Bridge. 'Susan J' and 'Minstrel' are on passage 'round the top' motor sailing north from the Kyle of Lochalsh heading for Badacro in Gairloch to sit out the forecast storms on Friday.
Meanwhile, down south, 'Molly Cobbler' continues her 'cross country' passage through the inland waterways towards the rendezvous in Ipswich.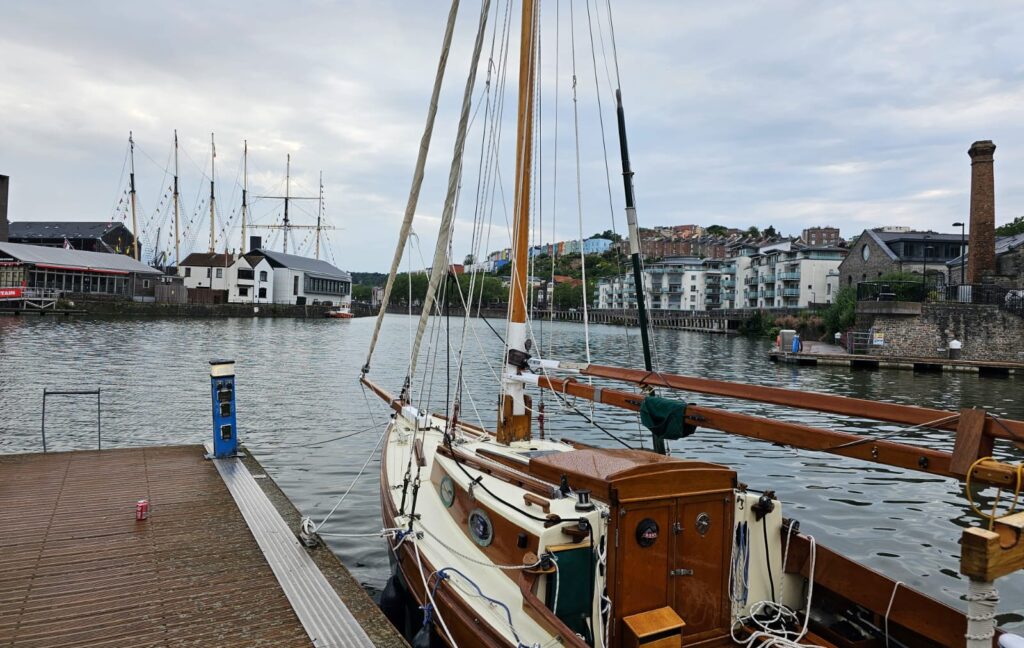 "'Molly' and I have been plugging our way up the Bristol Channel and on Tuesday, with my heart in my mouth, we braved the flood tide in the Avon at springs to arrive in Bristol. We're now heading through Bristol floating harbour for the Kennet and Avon canal. Unfortunately, I have no crew till Saturday, so dependent on the kindness of strangers to get through locks. That's worked for two so far, and we're over halfway to Bath. I have four more locks to go to get the bottom of the Bath lock flight, planned for Saturday morning. Waiting at Swineford lock, no rush, someone will come along some time!"

Mary Gibbs, 'Molly Cobbler'